Berge Versetzen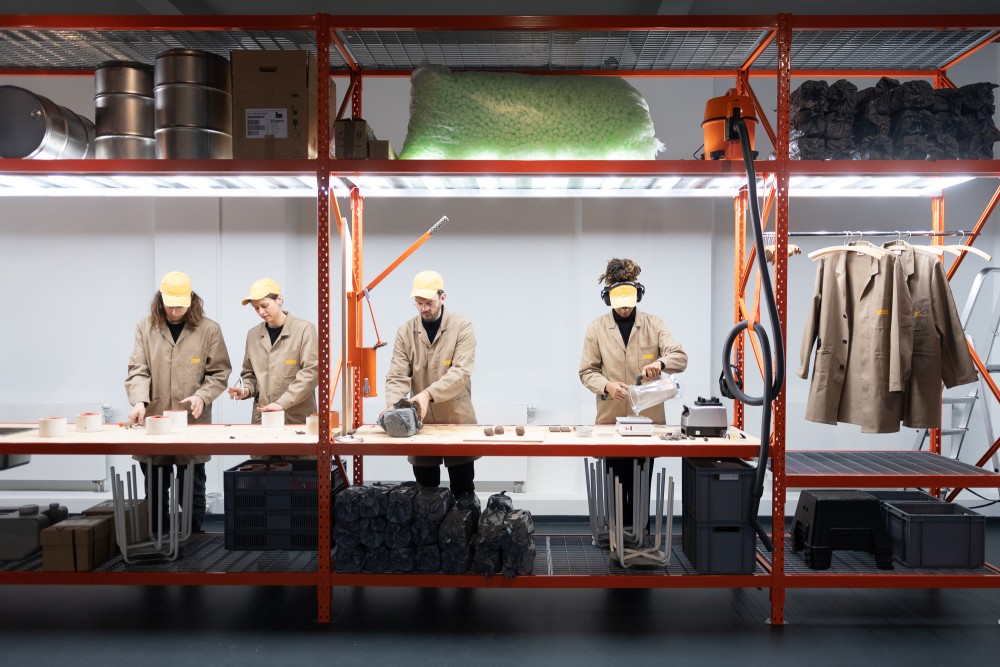 PARA, Rehema Chachage und
Valerie Asiimwe Amani
In 1889, colonial geographer Hans Meyer undertook an expedition to Mount Kilimanjaro in present-day Tanzania, which was then part of the German East Africa colony. During the trip, Meyer removed the top of Kilimanjaro and renamed the peak Kaiser-Wilhelm-Spitze ('Kaiser Wilhelm Peak'). The summit stone was sawn into two parts. Meyer gifted one half to Kaiser Wilhelm II, who had it mounted in the Neues Palais in Potsdam. These days, it is considered lost. The other half ended up in the inventory of an Austrian antiquarian bookshop, where it has been available for sale ever since. 
As part of a collaboration, the Tanzanian artists Rehema Chachage and Valerie Asiimwe Amani, along with German artist collective PARA, approach the stone from two angles. Chachage and Amani reflect on the echoes of the emptiness caused by the missing piece, and hence by colonial exploitation as a whole, while PARA questions the ownership situation of the other, still-remaining half of the stone. 
With a view to returning the summit stone, PARA invites the public to strip away the building fabric of the GRASSI Museum through performative acts, and make replicas of the stone using the material obtained. These can be purchased at the exhibition and at www.berge-versetzen.com. The proceeds of the sold replicas will help repurchase the actual summit stone from the antiquarian's inventory. The ethnographic museum housing the looted objects of colonised societies will thus become the raw material for the restitution. 
To raise the stakes, PARA removed the top six centimetres of the Zugspitze, Germany's highest mountain, on 16 September 2021. The peak, which can be viewed as part of the exhibition, is the hostage in the repatriation process. Only once Kilimanjaro's summit stone has been returned will the peak of the Zugspitze also be restored to its original place.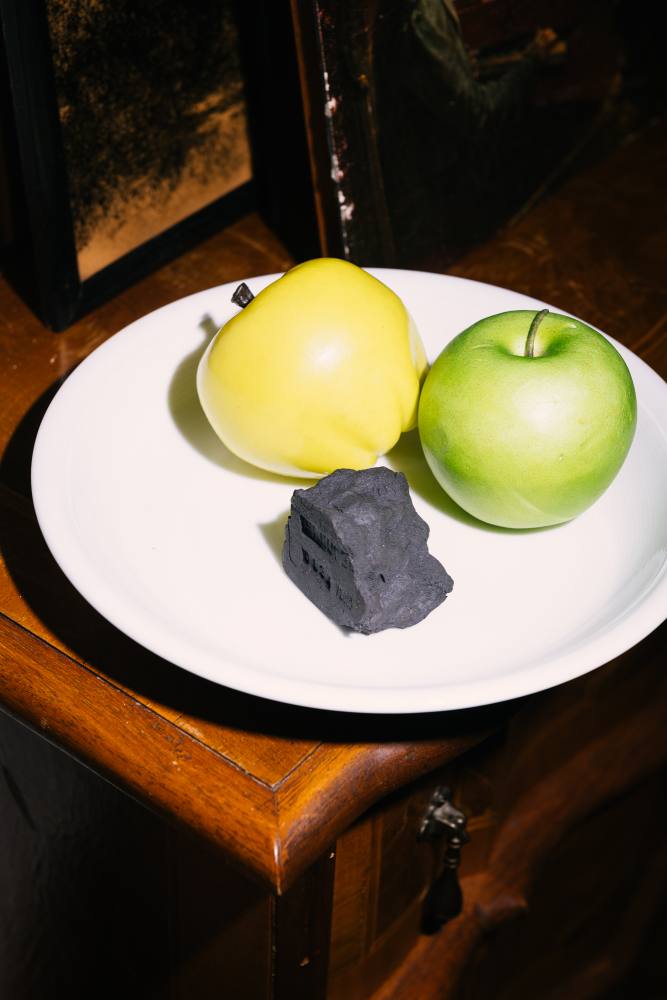 Support the Campaign
Do you have scruples? Take a weight off your conscience! Write yourselves into the history of the return of Kilimanjaro's summit stone, be part of the participative restitution! Support the crowdfunding by buying a replica of the summit stone for 25€.
PARA calls these replicas scruples. The word derives from the Latin scrupulus for a'stone of stumbling', a guilty conscience, and moral misgivings. The scruples are made from the raw material of the GRASSI Museum für Völkerkunde. The scruples are shipped worldwide. When the limited edition of 2000 replicas is sold, the summit stone can be returned. With your support, with proceeds from every scruple sold, we will be able to refinance the purchase of the original Kilimanjaro summit stone. We call this process participative restitution.
Here´s the link to the crowdfunding website:
Exhibition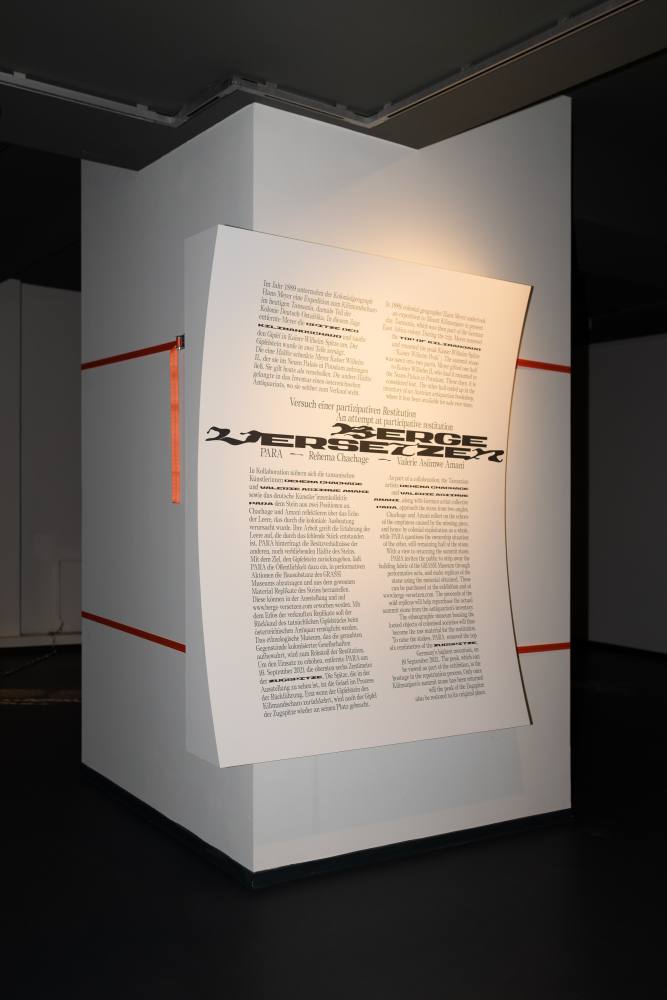 Team
BERGE VERSETZEN is a collaboration between artist group PARA and artists Rehema Chachage and Valerie Asiimwe Amani. 
Speaker: Tale Al-Deen
Sound Design: Philipp Waltinger
Beanbag textile design: Henrike Schmitz
Graphic design: Insa Deist & Hjördis Lyn Behncken 
Campaign website: Kolja Warnecke
AVOID/DEVOID sound engineering: Jason Langheim 
Voice recordings: studio lärm
Production: Julia Klinkert